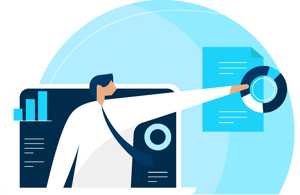 Connect with us to discover how you can leverage lab and claims data with the power of IHD Analytics.
MMIT's clinical lab and medical Rx/claims data is now available in IHD. This lab-based RWE combines 30B+ clinical transactions, 200M+ unique patient profiles, and 500M+ diagnostic tests per month from a growing network of leading national reference labs, hospitals, and health systems.
Combined with IHD's fast and flexible analytics, this data can help inform site selection, drive trial awareness and enrollment, and uncover patient-centric signals for evidence generation and outcomes studies.
Fill out the form to get started today!